Our summer offers at the Sport Hotel exclusive
Find your dream offer!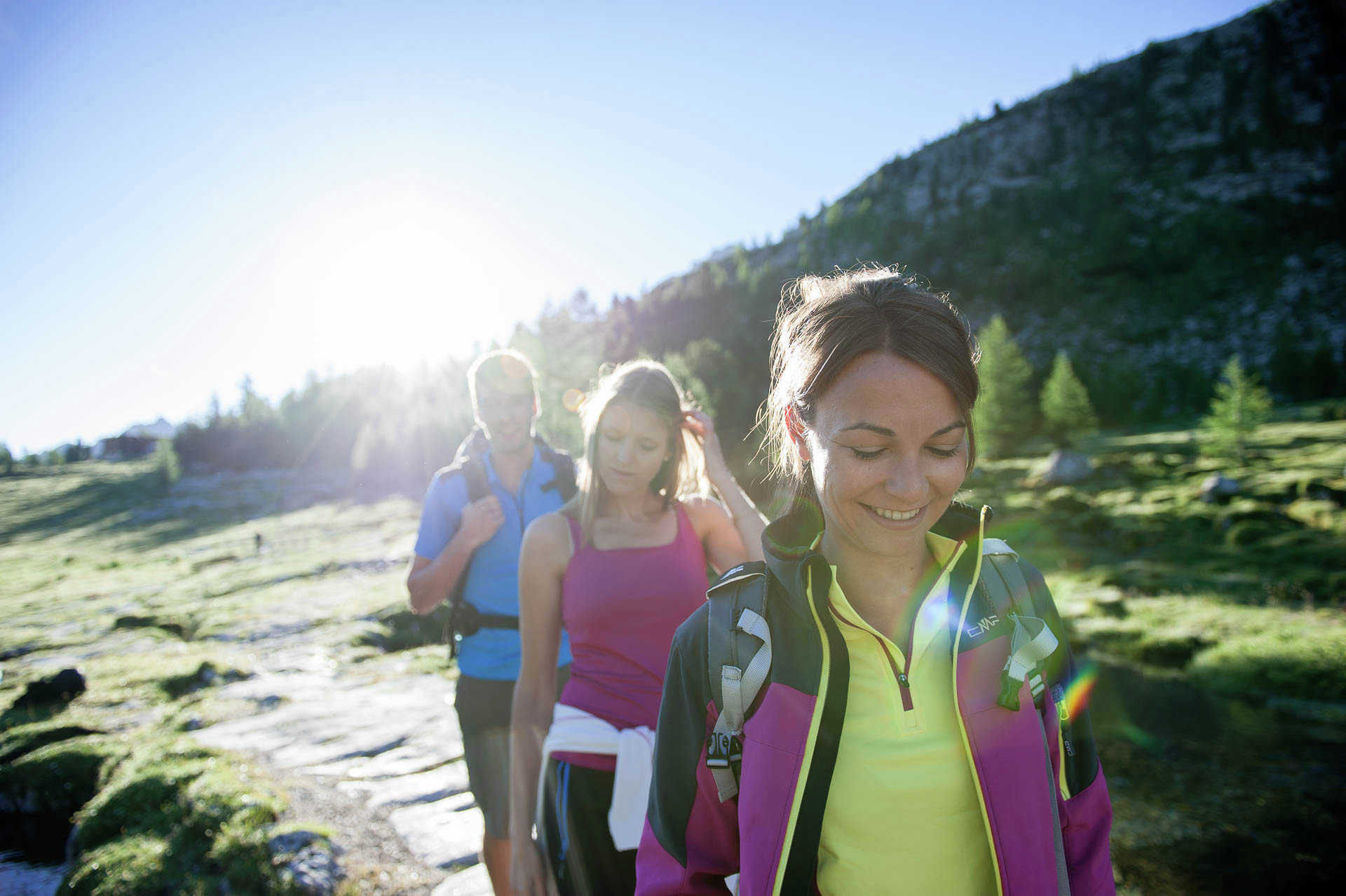 Last-minute offer | 4=3
from € 330,-- per person
4 days for the price of 3! We give you the 1 day for free.
We put a smile on your face.. wit lots of sun, mountains and fresh air. Treat yourself with a couple of days in the Dolomites. Hiking, biking or just relax in our beautiful garden.
services included:
Wellness & SPA
Exclusive access to our Wellness & SPA area
Indoor swimming pool with Whirlpool, Finnish sauna, Turkish steambath, Aromarium, Kneipp basin, adventure shower and relaxation area
Train like the pros in our fitness area with treadmill, homebike and modern fitness machines from TECA
Culinary
Fresh welcome drink at your arrival
Rich breakfast buffet with fresh and regional products
Tip: Try the fresh goat cheese made by our neighbour Roland!
Sunday aperitif with tasty snacks and fresh drinks
4 course gourmet dinner with crispy slads and vegetables, we offer also gluten free menus for allergy sufferers
Active Summer
Daily individual tips for hike and bike excursions from Roman and Barbara your hosts
Weekly active program in collaboration with the local tourism agency with guided hiking tours and excursions for beginners and passionate hikers
Guided mountainbike tours with our certified mountainbike guide Raimund
Car - free holidays with the Holiday Premium Pass: Free use of public transportation in the whole region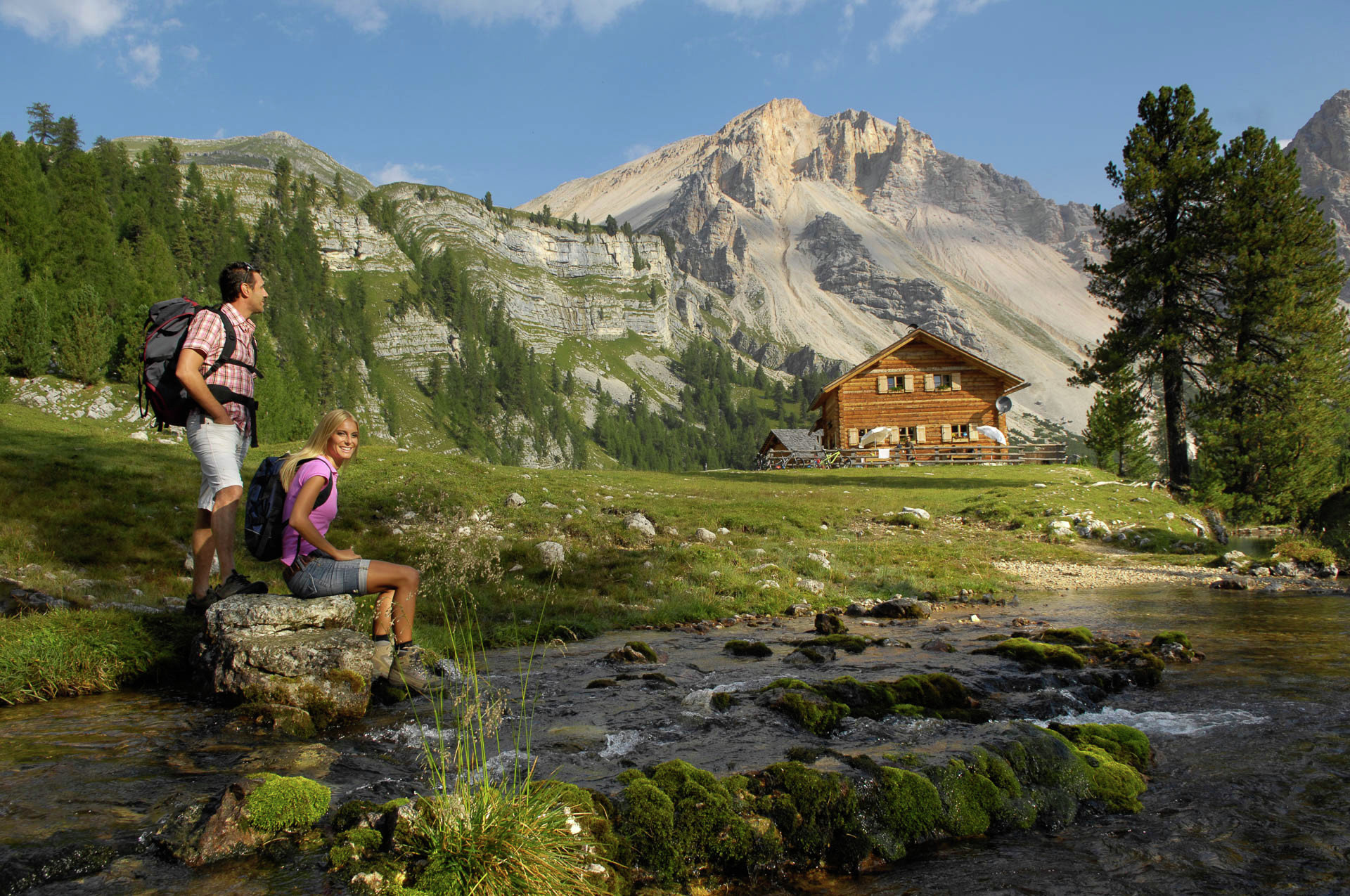 Late Summer Special | 7=6
from € 570,-- per person
Special offer to end the summer season: We give you 1 day of your holidays for free!
Take advantage of this offer and admire the amazing colours of the Dolomites. Explore the nature reserve Fanes-Sennes-Braies, rent a Segway or go on a horseback ride. There are countless activities which will make your holiday a once in a lifetime experience. Or just relax in our Wellness area and forget about the rest of the world for a second or two.
Active holidays and relax: the perfect mix at the Sport Hotel exclusive. We are looking forward meeting you!
services included:
Wellness & SPA
Exclusive access to our Wellness & SPA area
Indoor swimming pool with Whirlpool, Finnish sauna, Turkish steambath, Aromarium, Kneipp basin, adventure shower and relaxation area
Train like the pros in our fitness area with treadmill, homebike and modern fitness machines from TECA
Culinary
Fresh welcome drink at your arrival
Rich breakfast buffet with fresh and regional products
Tip: Try the fresh goat cheese made by our neighbour Roland!
Sunday aperitif with tasty snacks and fresh drinks
4 course gourmet dinner with crispy slads and vegetables, we offer also gluten free menus for allergy sufferers
Active Summer
Daily individual tips for hike and bike excursions from Roman and Barbara your hosts
Weekly active program in collaboration with the local tourism agency with guided hiking tours and excursions for beginners and passionate hikers
Guided mountainbike tours with our certified mountainbike guide Raimund
Car - free holidays with the Holiday Premium Pass: Free use of public transportation in the whole region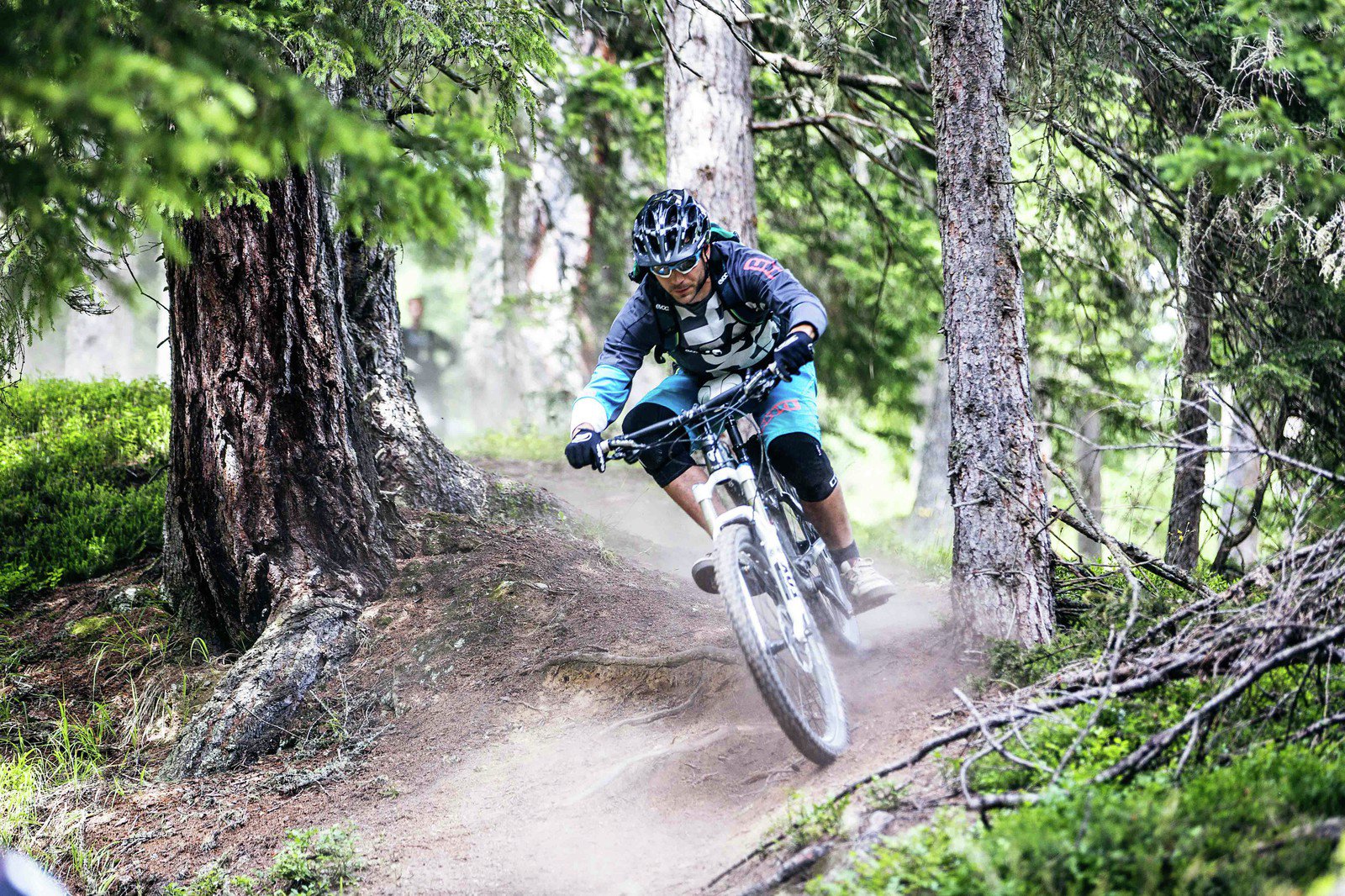 Tour & Trail MTB Weekly Package | 7=6
from € 670,-- per person
7 nights for the price of 6 including half board & 3 guided tours
1 day for free
Individual daily support and consulting for your tours by Roman your host
3 guided tours with Raimund our certified MTB guide who brings you to his secret bike spots
Bike map with the best tours in the region
Top Tours available as GPS Track in our bike corner
GPS device - consulting and rental (extra fee)
Breakdown service in case of defects and bike shuttle service (extra fee)
Daily laundry service for your bike clothes free of charge
Lockable bike garage with parking structure and video surveillanc
Service-corner with tools, pump, lubricants and spare tubes (extra fee)
Daily energy package from Xenofit
services included:
Wellness & SPA
Exclusive access to our Wellness & SPA area
Indoor swimming pool with Whirlpool, Finnish sauna, Turkish steambath, Aromarium, Kneipp basin, adventure shower and relaxation area
Train like the pros in our fitness area with treadmill, homebike and modern fitness machines from TECA
Active Summer
Daily individual tips for hike and bike excursions from Roman and Barbara your hosts
Weekly active program in collaboration with the local tourism agency with guided hiking tours and excursions for beginners and passionate hikers
Guided mountainbike tours with our certified mountainbike guide Raimund
Car - free holidays with the Holiday Premium Pass: Free use of public transportation in the whole region
Bike
Certified bike guide at the hotel
Individual tour consultation on 6 days a week
Repair service on 6 days a week through our partner "Break Out"
Equipment for drying your biking clothes and shoes
Lockable bike garage with parking structure and video surveillance
Service-corner with tools, pump, lubricants and spare tubes (extra fee)
GPS device - consulting and rental (extra fee)
GPS tracks for the best tours as download at the hotel
Breakdown service in case of defects (extra fee)
Bike map with the best tours in the region
Flexible Check-In und Check-Out
Shower and luggage storage facilities available on your departure day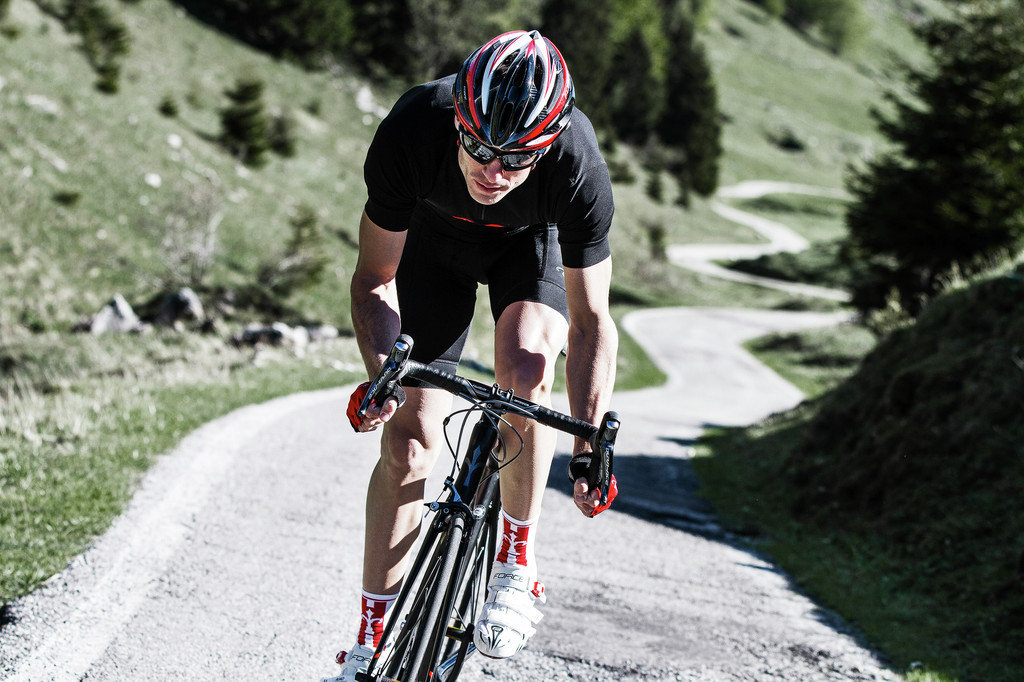 Roadbike Weekly Package | 7=6
from € 670,-- per person
7 nights for the price of 6 including half board and 2 guided roadbike tours
1 day of your holidays for free
2 guided road bike tours with Roman your host
Individual daily support and consulting for your tours by Roman your host and passionate roadbiker
2 guided tours with Roman your host who brings you to his secret bike spots
Bike map with the best tours in the region
Top Tours available as GPS Track in our bike corner
GPS device - consulting and rental (extra fee)
Breakdown service in case of defects and bike shuttle service (extra fee)
Daily laundry service for your bike clothes free of charge
Lockable bike garage with parking structure and video surveillanc
Service-corner with tools, pump, lubricants and spare tubes (extra fee)
Daily energy package from Xenofit
services included:
Wellness & SPA
Exclusive access to our Wellness & SPA area
Indoor swimming pool with Whirlpool, Finnish sauna, Turkish steambath, Aromarium, Kneipp basin, adventure shower and relaxation area
Train like the pros in our fitness area with treadmill, homebike and modern fitness machines from TECA
Active Summer
Daily individual tips for hike and bike excursions from Roman and Barbara your hosts
Weekly active program in collaboration with the local tourism agency with guided hiking tours and excursions for beginners and passionate hikers
Guided mountainbike tours with our certified mountainbike guide Raimund
Car - free holidays with the Holiday Premium Pass: Free use of public transportation in the whole region
Bike
Certified bike guide at the hotel
Individual tour consultation on 6 days a week
Repair service on 6 days a week through our partner "Break Out"
Equipment for drying your biking clothes and shoes
Lockable bike garage with parking structure and video surveillance
Service-corner with tools, pump, lubricants and spare tubes (extra fee)
GPS device - consulting and rental (extra fee)
GPS tracks for the best tours as download at the hotel
Breakdown service in case of defects (extra fee)
Bike map with the best tours in the region
Flexible Check-In und Check-Out
Shower and luggage storage facilities available on your departure day
Sport Hotel exclusive at a glance