Guided roadbike tours in the Dolomites and South Tyrol
A passion for the passes
In winter, it is one of the most beautiful ski circuits in the world. In summer, it is one of the most beautiful roadbike tours in South Tyrol. Sellaronda, the tour around the Sella massif, offers fascinating views and a spectacular biking experience through four mountain passes. Events not to forget: once a year, on Sellaronda Bike Day, the entire route is free of cars and belongs to cyclists.
Also worth seeing: the tour to the Three Peaks – a real classic, but unmatched! Let yourself be inspired and guided by your roadbike guide Roman to the most contrast rich and diverse landscapes in the unique Dolomites UNESCO World Heritage Site …
"Endurance is the foundation of all virtues. "
Tip: Roadbike events not to forget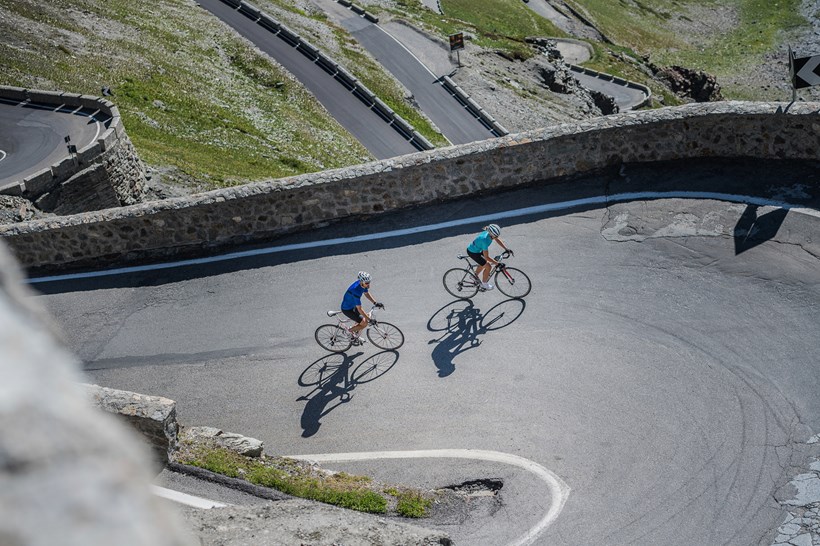 Our tour schedule
The tours led by our roadbike guide start between 9:00 and 10:00 am. All tours are personally discussed and planned upon arrival in order to meet the specific needs guests may have. Before the tour starts, the bikes are inspected and the inventory is checked. Note: make sure your equipment is safe and functional. Also remember to bring warm clothing, as it can be chilly at higher altitudes. If necessary, our in-house bike shuttle is used for certain tours.