Roadbike holidays in San Vigilio di Marebbe - Dolomites
Roadbike Hotel in the Dolomites
with guided tours
Breathe in, breathe out, breathe in, breathe out. Your legs are moving the pedals. The constant rhythm becomes a challenging meditation. Hairpin bend after hairpin bend, the famous paved roads and stages of the Giro d'Italia go higher and higher, leading to the Passo Giau, the Passo Furcia and the Passo delle Erbe, through the striking landscape of the Dolomites.
The ascents are steep, your determination to overcome them accompanies you and gets you from one curve to the next. The path becomes the goal. Your thoughts drift away. Aversion and euphoria were never so close to each other. Once you reach the top, the view becomes clear and you are overcome with an endless feeling of joy, until you go back down with the thrill of speed. Welcome to your roadbike holidays in the Dolomites!
Your roadbike day
The early bird … rides a roadbike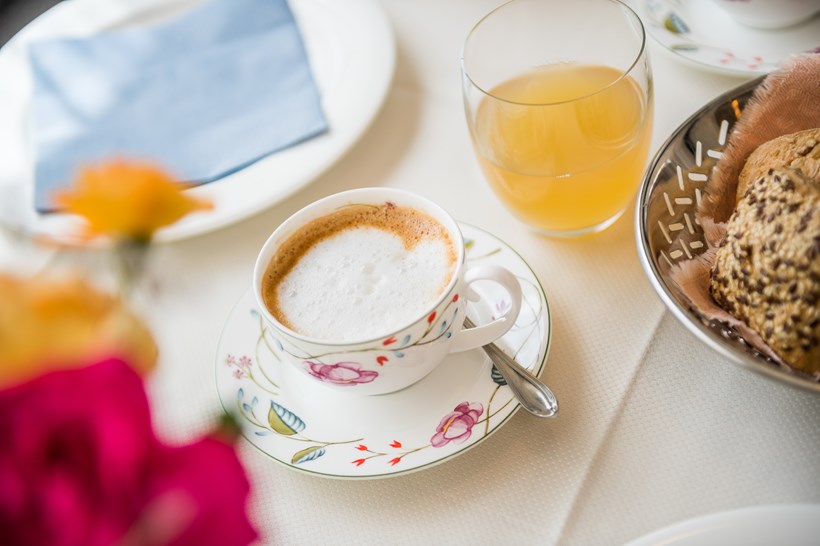 from 7:30-10 am: Enjoy your breakfast
Strengthening coffee, refreshing tea, vitamin-rich muesli, hearty rolls and maybe something sweet - your breakfast table in our roadbike hotel in San Vigilio di Marebbe could look like this or something similar. After all, you need to strengthen yourself for the coming day ...
An exquisitely set table!
Expert talks & tour planning
9:00 am: All clear to start your adventure
Together with your bike guide, expert and host Roman, you will start your very personal roadbike adventure today. Today's goal? Roman's notorious "secret tour"!
Those who prefer to ride alone, but nevertheless hope for an insider tip from the expert, can of course always get advice.
Tours & Schedule
Hut stop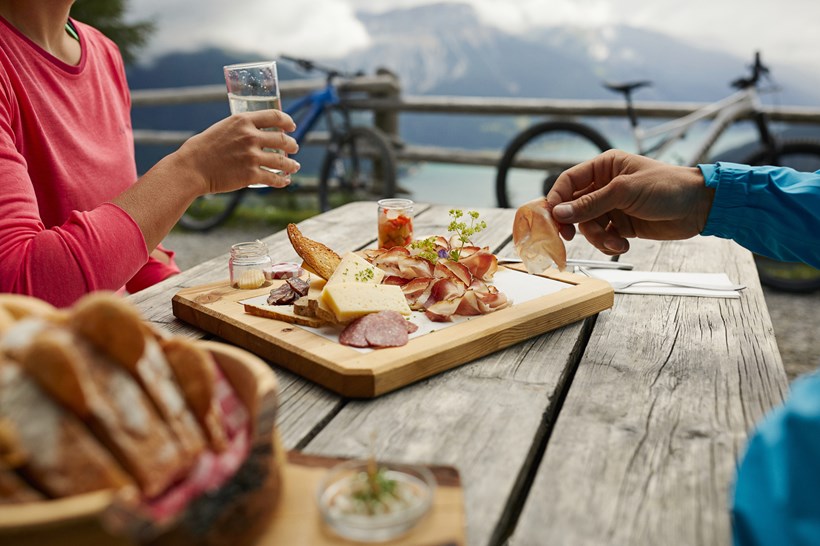 12:00 am: Let your legs have a break
"Whoever honours their roadbike, races" they say – however in spite of all ambition, sometimes you need a break. Half time = break time = Lunch! Simply follow Roman and his nose, as they both know where to go. And then: stretch out your legs, massage your calves, re-energise and enjoy.
Wellness & Relaxation
5:00 pm: Time for the sauna & whirlpool
Going to the sauna after a challenging tour in nature helps providing deep relaxation and helps to relieve tension. Did you reserve a massage yet? Who knows, because it might not be such a bad idea …
SPA moments
Culinary delights to end the day
from 7 pm: Dinner is ready!
Lean back and let yourself be pampered: with creative and delicious food and many exquisite wines – today you really earned it! Afterwards, perhaps you will chat with your hosts. You don't have anything planned yet for tomorrow, but Roman certainly has a tip or two on hand …
Culinary delights
Story time and planning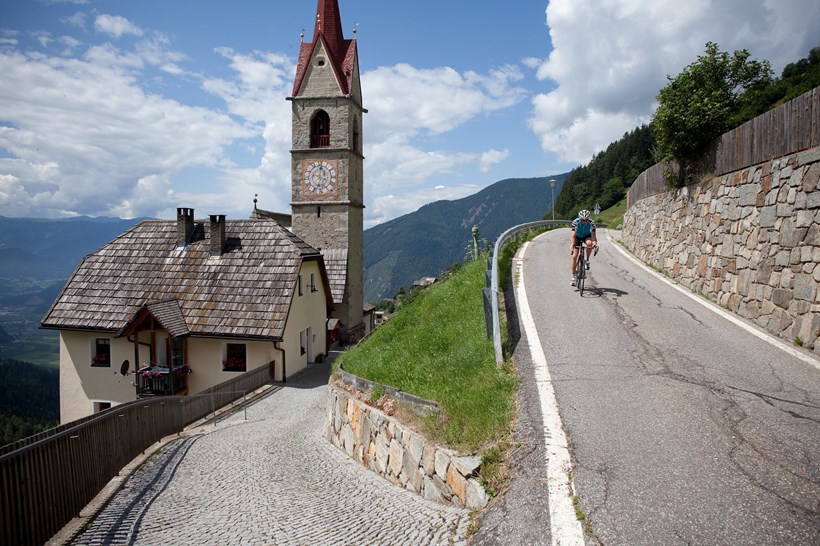 9:00 pm: A friendly get-together
And now the question of all questions: whether you are an equal opponent to Roman and whether you were able to throw him off his Strava best-list throne? And anyway ... are you having a déjà vu, or have you perhaps seen Roman somewhere today? Hmm...? 
Bedtime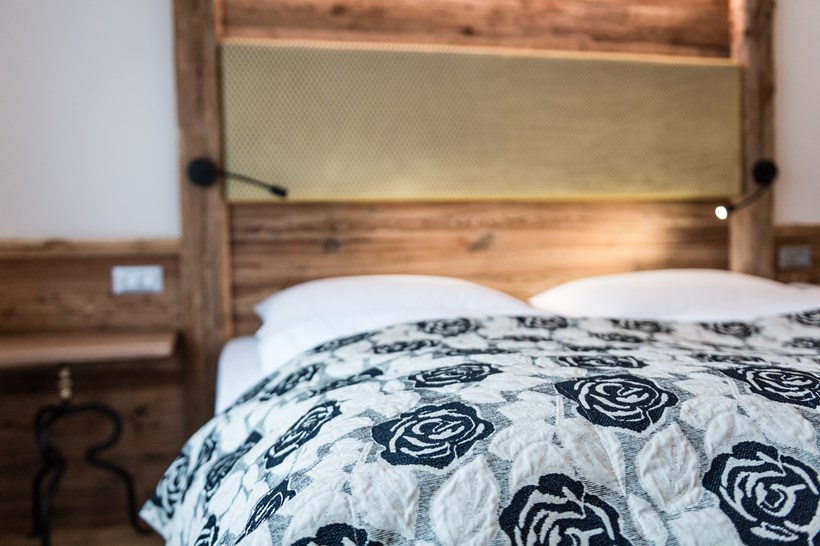 10:00 pm: Open End
Do you want to treat yourself to an after-dinner drink in our cosy bar or will you go straight to your snugly bed? Perhaps you want to just sleep in tomorrow morning, after all you're on holidays …
Good night!
Roman. A man, a roadbike, a guide.
He is not only your host, but also THE man when it comes to roadbikes.

As an enthusiastic roadbiker and active athlete, he covers up to 5,000 km during summer on his roadbike and usually comes home after dark. He doesn't only know about the inviting lodges along the way but can also give a lot of secret tips about the area of the Fanes-Sennes-Braies nature park. A real highlight is his "secret tour", which has also been presented in renowned bike magazines …
The tools for a perfect roadbike holiday
In-house roadbike bike guide
Guided tours with your host Roman
Individual tour advice 6 days per week at the hotel
Video monitored, lockable bike garage 
Service corner with tools, pumps, assembly stands, lubricants as well as spare tubes (for a fee)
Repair service 6 days a week by our partner company
GPS tracks with tours of the region
Tour maps with the best tours in the area
Energy package with an energy bar and electrolyte drink (when booking the package offer)
Emergency service with our shuttle in the case of defects (for a fee)
Daily washing of bike clothing
Equipment for drying your bike clothing and shoes
Washing equipment for your bike in our bike garage
Shower and luggage storage on your day of departure
Great packages for sports lovers
"Thanks to the great care of the hotel owner Roman and the helpful tips, we were able to enjoy great roadbike tours. Booking the road bike package is worth it!"
Selma, Holidaycheck