Your summer holiday in the UNESCO World Heritage of the Dolomites
Mountains, a place of longing
Multi-faceted. Extreme diversity, many treasures, full of experiences. Rock giants that look close enough to touch. Densely shaded woods - habitats for unique flora and fauna. Hamlets and mountain lakes that sparkle in the sunlight. Idyllic fairy tale scenery? We have that too. But above all: a fantastic reality.
Embedded in the natural splendour of the UNESCO World Natural Heritage Site of the Dolomites and in the Fanes-Sennes-Braies Nature Park: it's home for us. Welcome to your summer holiday in San Vigilio di Marebbe, a place with deep roots, a 2000-year history and magical legends …
Find happiness at the top of the peak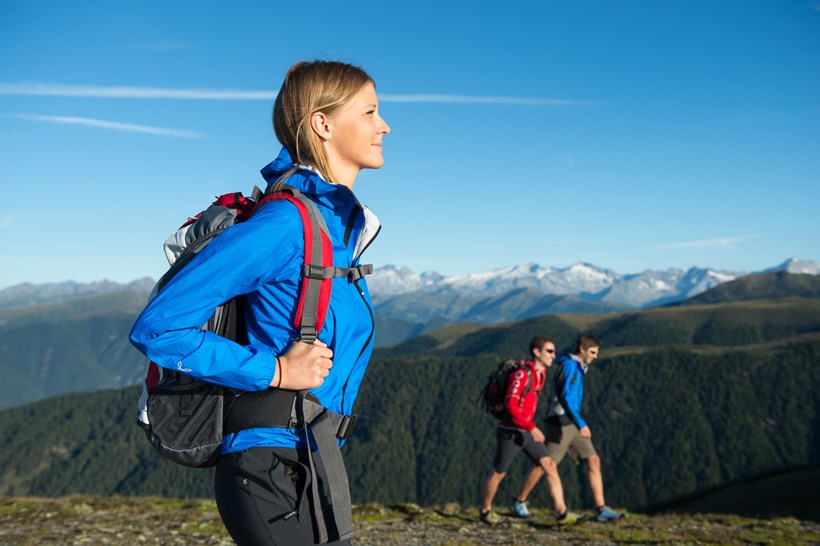 According to an old expression, all good things come in threes. Mountains, alpine pastures, rustic lodges. Yet San Vigilio di Marebbe in the Kronplatz holiday area is so much more.
What we say is that all good things can be found here. Yes, that sounds about right. Now that we have cleared that up, we will send you up to find happiness on the summit, mountains are already calling you …
Wanderlust
The land of legends
Infallible magic arrows and a white panther that turns fiery red when there is danger. A king's daughter named Dolasilla.
A hero named Ey de Net. Happy marmots, eagles, forest people and dwarfs. Immerge yourself in the Kingdom of Fanes. As far as secretive tales and legends go, the Ladin culture is one of the best.
The origin of the Fanes Myth goes back thousands of years and today is closely entwined with the land, culture and people. A never-ending fascination. If you love culture and are interested in the customs and traditions of the land and its people, as well as the many legends, we recommend a visit to the following cultural sites:
"Tru dles Liondes" theme trail
San Vigilio di Marebbe
Interactive hike with various stations


Museum Ladin Ciastel de Tor
San Martino in Badia
This museum focuses on the Ladin people of yesterday and today


Ursus Ladinicus Museum
San Cassiano
The museum is dedicated to the pre-Ursus Spelaus (cave bear) from Val Badia


Fanes-Sennes-Prags nature park visitor centre 
San Vigilio di Marebbe
Immerge yourself in the origin of the Dolomites, in Ladin legends, the flora and fauna of the nature preserve
Our museums
Get away from dust-dry scholarly material, discover interactive enthusiasm.
Here:
Messner Mountain Museum Corones
Kronplatz
The mountains are at the centre of the action.


Messner Mountain Museum Ripa
Brunico castle
Mountain people and their life among the rock giants.


Lumen Museum
Kronplatz
Everything about mountain photography.
Discover the world through the eyes of a child
What is the most precious jewellery in the world?
The family. Where else can you be yourself, be who you really are.
Where else is the bond so strong? There are many different types of families, many forms of expression. Your favourite time? Family time!
A fun & exciting family holiday
Additional summer experiences
Golfing: Tee off with a mountain view
9-hole golf course "Tranrüs – PAR72" in Corvara
9-hole golf course Val Pusteria, Riscone


Thrills: High adrenalin levels
Paragliding and tandem flights at the Kronplatz
The skyscraper giant swing at the Kronplatz
Indoor and outdoor climbing and bouldering
Europe's longest zip line in San Vigilio di Marebbe


Riding: Heaven on earth
Horse Trekking Mareo, San Vigilio di Marebbe
Sitting Bull Ranch, San Martino in Badia  


Tennis: Ball game on red clay
Recreational area Ciamaor, San Vigilio di Marebbe
In the mood for summer holidays?
Discover our summer holiday offers ...
Show all packages